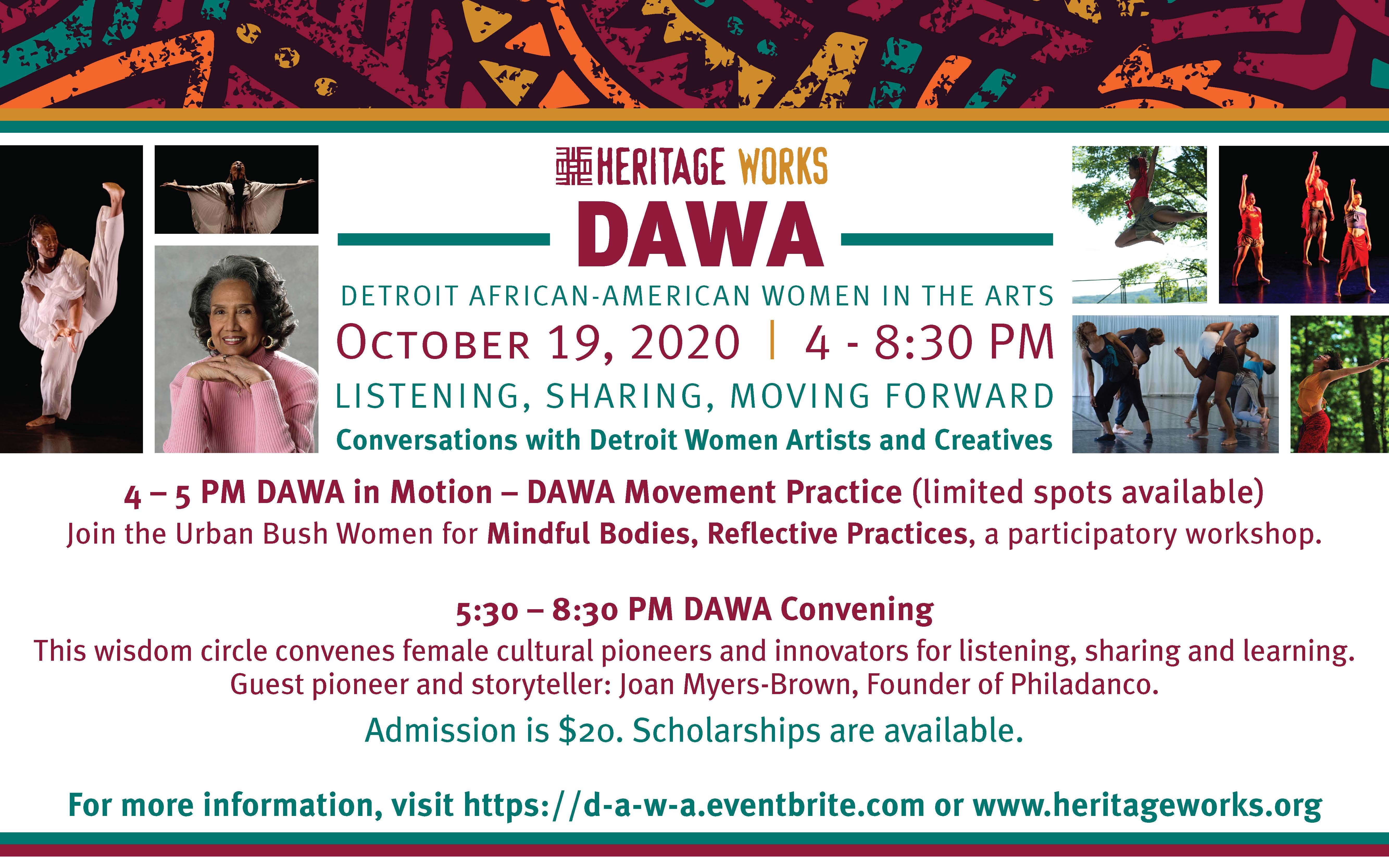 5:30 – 8:30 PM - DAWA Conversations
A wisdom circle, DAWA convenes Detroit female cultural pioneers and innovators for sharing, listening and learning. Our guest cultural pioneer is Joan Myers-Brown, Founder of Philadanco. Fifty years ago during a different time—a different landscape for Black women, Myers-Brown founded the Philadelphia Dance Company (Philadanco). In doing so, she created a haven for Black creativity, excellence and expression that has endured. Her comments on resilience and excellence will inform our subsequent discussions about our experiences and futures as Detroit artists, leaders and pioneers.
Be one of the first 20 interested registrants and receive an opportunity to participate in a pre-workshop --DAWA in Motion
4:00 – 5:00 PM DAWA in Motion: Mindful Bodies and Reflective Practices – Detroit
This arts-based workshop is a bonus session and available for the first 20 interested registrants. Facilitators: Urban Bush Women
This participatory workshop focuses on self-care, rejuvenation, and (re-) constructing healthful images of our communities and ourselves. As we move, share stories, and discuss holism practices, we will surface simple tools for re-inhabiting our bodies, reinforcing holism from the inside out, affirming the wisdom of the group, and building community.