Heritage Works Presents Wildcat a Visiting Artist Workshop with Andre Zachery, Jeremy Toussaint-Baptiste, and Eleni Zaharopoulos
Co-founder/Artistic Director André M. Zachery is from Chicago, IL and graduated from the Ailey - Fordham BFA program in 2005. He is currently enrolled at Brooklyn College in the Performance & Interactive Media Arts MFA program. His dance and performance career has included working with Elisa Monte Dance Company, Miller-Rothlein (MIRO), Nathan Trice/RITUALS, CeDeCe (Portugal), Compagnie THOR (Belgium), Irish Modern Dance Theatre (Ireland), and the National Broadway Tour of AIDA. Through Renegade Performance Group, his choreography has been presented in New York City at venues such as Harlem Stage, Dixon Place, LIU-Kumble Theater, The Ailey/Citigroup Theater, the Merce Cunningham Dance Space, and The Brooklyn Museum to name a few. Nationally he has presented work at Florida A & M University, Florida State University, LIFT (Atlanta), The Ruth Page Theater and the DuSable Museum (Chicago); and internationally, RPG has performed in Portugal. His works have also received favorable reviews from Jennifer Dunning (New York Times) and Walter Rutledge (Harlem World Press). As a teacher, André has held classes and workshops in New York City, Chicago, Tallahassee, Mexico City, Edinburgh (Scotland), Alcobaça (Portugal), and Brussels (Belgium). André self-describes his work as "rugged yet subliminal", creating a performance experience of dynamic physicality and poignant use of aesthetic materials re-mapping space. His interests in collaboration, using and making sound, visuals, and the body in projects rest in the desire to push art and performance across boundaries and re-imagine notions of culture, identity, and value.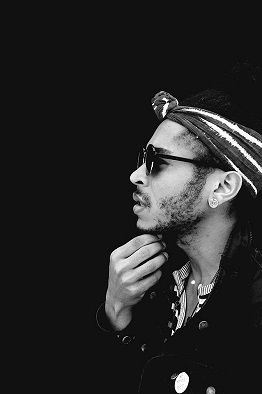 Jeremy Toussaint-Baptiste
Jeremy Toussaint-Baptiste is a multidisciplinary performer, conceptualizer, and laborer, working in Brooklyn, New York and Toronto, Ontario. His work is a constant re-evaluation and complication of the Black body's relationship to environments and the various agencies which inhabit them. He frequently collaborates with musicians, designers, videographer, and choreographer, under the name CROWNS. His works have been featured by Arts East New York (with choreographer André M. Zachary), Assembly New York (with videographer Nicole Van Straatum), at Toronto's HarborFront Festival (with musician Brendan Philip), and on Dazed Digital.
Most recently, he has focused on investigating precarity in labor and its social implications, as an independent corporate art department laborer. He is currently a 2014 M.F.A. candidate in Brooklyn College's Performance and Interactive Media Arts program.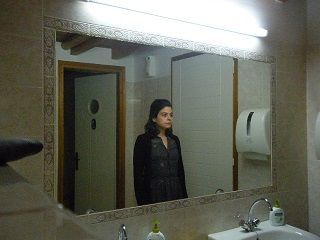 Eleni Zaharopoulos is an interdisciplinary artist and performer from Queens, NY. She holds a BA in creative writing and film from Sarah Lawrence College and trained in physical theatre at the Dell'Arte International School. Currently, she is pursuing her MFA in Performance and Interactive Media Art at Brooklyn College. She is an associate artist with the Detroit-based theater company, The Hinterlands, a contributor for the arts and culture journal, Infinite Mile, and founder of The Adrian Cervantes Mejia Fund. Her work has been experienced at citydrift/Detroit, the Shanghai Biennale, the Museum of Contemporary Art Detroit, the Brooklyn Museum, the Contemporary Art Institute of Detroit, the Detroit Public Library, the Riverside Public Library, and within the depths of the Atlantic Avenue Tunnel. She lives in Detroit, but visits her mother often.