North Corktown Community Engagement Timeline and Resulting Documents
North Corktown is an active engaged community. To learn more about our work, please see below the timeline of some of our engagement activities.  Below the timeline are download links to documents that resulted from these engagement activities. 
HW's Role: In 2012 Heritage Works was approached by its neighbors to be the nonprofit leader of a project that would create a pocket park at the intersection of Rosa Parks Boulevard and M. L. King Junior Boulevard. With the input of residents, students from Burton International Academy - DPS, community youth, and other stakeholders as well as the leadership of North Corktown resident and landscape architect Jeff Klein, we transformed vacant lots previously used for dumping into a pocket park that commemorates two great Americans and reflects the values of our community. In addition to a great space, this effort resulted in increased social cohesion and a desired to transform our community. From it grew a garden project with the Freedom House, resident-driven design guidelines, a NoCo cultural plan and more.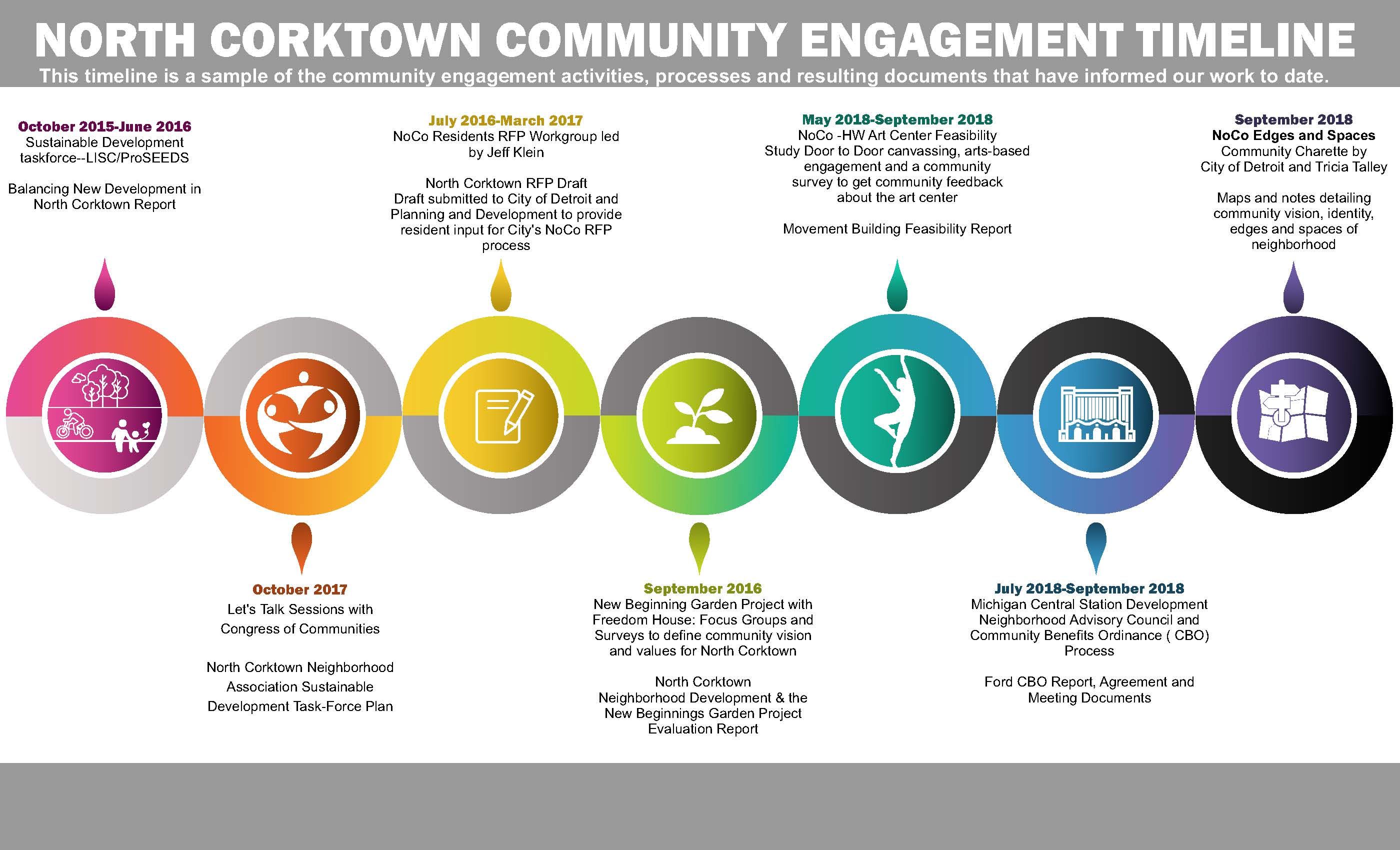 NoCo Engagement, Planning and Other Documents: