North Corktown Community Engagement Timeline and Resulting Documents
North Corktown residents are an active engaged community. Below is a timeline of some of our engagement activities.  Below the timeline are links to download documents that resulted from these engagement activities. 
HW's Role: In 2012 Heritage Works was approached by its neighbors to be the nonprofit leader of a project that would create a pocket park at the intersection of Rosa Parks Boulevard and M. L. King Junior Boulevard. With the input of residents, students from Burton International Academy - DPS, community youth, and other stakeholders as well as the leadership of North Corktown resident and landscape architect Jeff Klein, we transformed vacant lots previously used for dumping into a pocket park that commemorates two great Americans and reflects the values of our community. In addition to a great space, this effort resulted in increased social cohesion, grew into a garden project with the Freedom House, led to culture-based engagement around envisioning a redeveloped North Corktown, and more.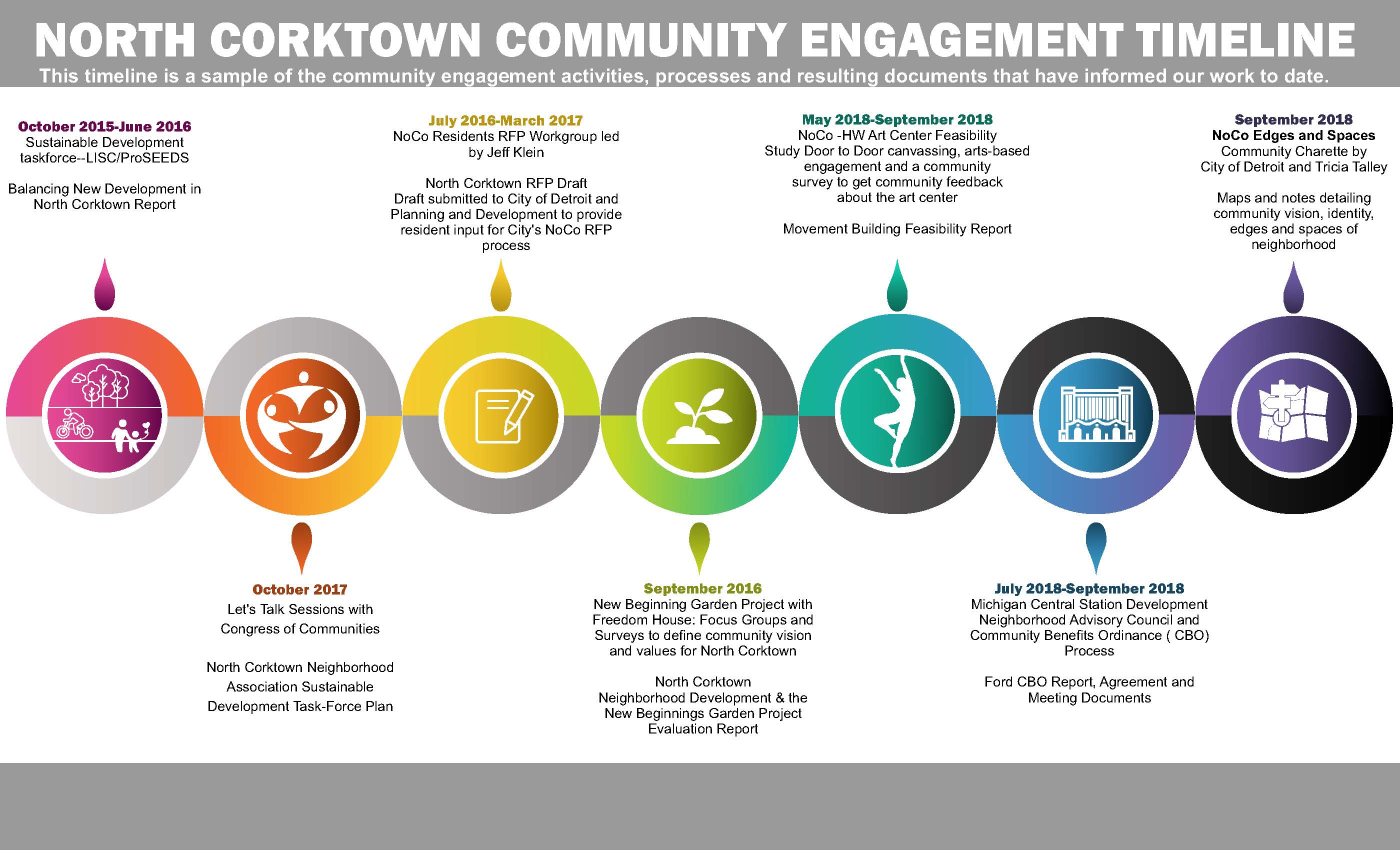 NoCo Engagement, Planning and Other Documents: